HRPA ANNUAL CONFERENCE & TRADE SHOW #ACGAMES
This year HRPA is introducing a new mobile app contest for attendees of the 2017 Annual Conference. This contest is based on a points based system where attendees will accumulate points throughout the registration and event period. The attendee who receives the highest total points in the game will win our Grand Prize, while the runners up will be able to pick donated exhibitor prizes via our Prize Draft.
CONTEST ENDS FRIDAY FEBRUARY 3rd, 2017 at 11:00AM.
Winners will be announced at the Jobillico Booth #619 starting at 12:15pm.
Sponsored by Jobillico

GRAND PRIZE – Apple iPhone 7
---
ADDITIONAL PRIZES DONATED BY EXHIBITORS
—–

Achievers (Booth: 627)
Prize – Fitbit Blaze (Total Value $249)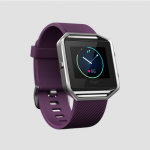 How many steps will you take at HRPA?
Achievers is contributing a Fitbit Blaze – "a fitness watch that's as stylish as it is smart". The Fitbit Blaze has Smartphone Notifications to see your recognitions on the go, a PurePulse™ Heart Rate to see your heartbeat change when you are filled with joy, and a pedometer to count your steps at HRPA.
Stop by Booth # 627 to learn how Achievers' cloud-based employee engagement solution enables companies to engage, align and recognize their greatest asset—their employees—driving retention, productivity, and customer satisfaction.
—–

Agilec (Booth: 605)
Agilec offers a fast, sustainable approach that helps organizations adapt to change, move forward, and succeed.
With 30+ years of experience, 19 locations across Ontario, and a team of 170+ professionals, we meet the evolving needs of our customers through flexible, cost-effective solutions. We offer Organizational Services, Corporate Training, and Outplacement/Career Transition Services as well as a range of services to support employees with disabilities, from assessments to return-to-work solutions. In addition, we provide free services and programs on behalf of the Government.
Change is a good thing. Well help you embrace it with agility and optimism because…we are Agilec.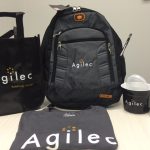 Prize – Agilec Prize Pack (Total Value $105)
—–

Blackhawk Engagement Solutions (Booth: 305)
Blackhawk Engagement Solutions is the global leader in customized incentive and engagement solutions for consumer promotions, employee rewards and recognition, and indirect sales channel marketing programs. Leveraging our prepaid MasterCard®, Visa and gift card solutions, we are a strategic partner with the world's leading brands and a thought leader that provides game-changing engagement solutions. Through our products, services and innovative technology, we inspire actions that impact results.
For more information, please visit: www.bhengagement.com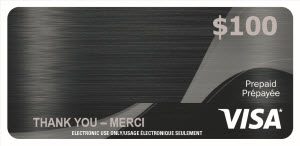 Prize – $100 Universal Visa* Prepaid Card
Card is issued by Peoples Trust Company pursuant to a license by Visa Int.*Trademark of Visa Int., used under license. No cash access or recurring payments. Card valid for up to 6 months; unused funds will be forfeited at midnight EST the last day of the month of the valid thru date. Card terms and conditions apply, see MyPrepaidCenter.com/site/visa-univ-can.
—–

Canadiana Flowers (Booth: 1041)
Canadiana Flowers has been providing daily delivery throughout Canada for over 40 years.  Family owned and operated with 2 retail locations in Toronto, Canadiana Flowers has become one of Canada's largest FTD Florists, ranking in the top 10 within Canada and top 50 throughout North America.  Voted as Toronto's Best Florist for over 10 years by Consumers Choice, we are committed to excellence.  Our team of professionals create beautiful fresh floral arrangements for all occasions, delectable fruit and gourmet gift baskets and beautiful green and blooming plants.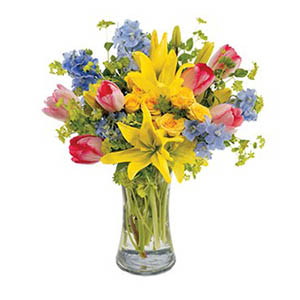 Prize – bouquet of flowers in vase
—–

Cartus (Booth: 537)
Cartus provides trusted guidance to organizations of all types and sizes with global relocation solutions. Serving 60% of the Fortune 50, we apply our more than 60 years' experience to help corporate, government, and affinity clients with their mobility, outsourcing, consulting, and language and intercultural training needs. Cartus has provided service in 185 countries and moved more than 3 million transferring employees.  With more than 2,800 employees in 18 offices, we are the recognized leader in each of our business areas worldwide.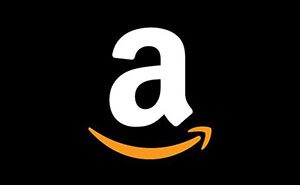 Prize – $100 Amazon Gift Card
—–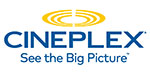 Cineplex (Booth: 343)
Only Cineplex can deliver a meeting experience that your staff and clients will rave about – imagine a 50' screen with movie theatre sound, state-of-the-art AV to make your presentations pop and in-house catering options that go way beyond popcorn.  With theatres across Canada, we can even host "go-to" meetings or satellite broadcasts at multiple locations on the same day.  Whether you need a single special event space or a multi-city, multi-auditorium meeting venue we have unique solutions designed to meet your needs.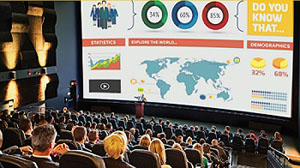 Prize – Win a 3 hour auditorium rental for your next meeting.
—–

Contrax VMS (Booth: 408)
Contrax is a contingent workforce procurement services organization that helps companies improve Cost, Risk, Speed and Visibility within contingent workforce. We provide managed as well as Advisory services, Technology solutions and our Flexible Workforce Exchange that help clients optimize any size contingent workforce.
Our teams have decades of experience delivering value to our clients through the design, build and management of Contingent Workforce programs.
With over 1,500 suppliers signed up across North America we are able to deliver better quality workers faster and at a reduced cost.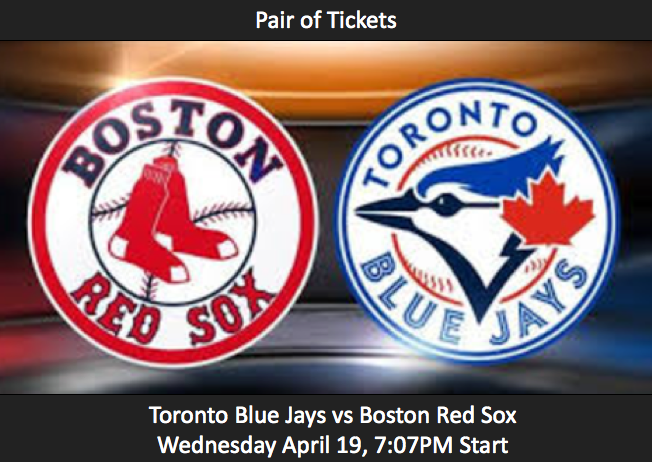 Prize – Baseball tickets – Toronto Blue Jays vs Boston Red Sox
—–

CoreChair Inc. (Booth: 342)
CoreChair is an active sitting, health and wellness chair that literally moves you towards better health by providing the opportunity for movement during sitting time helping to mitigate the risks associated with inactive lifestyles and benefiting those who suffer from back pain.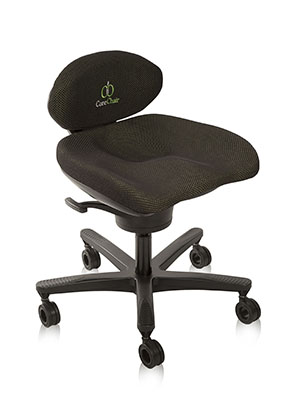 Prize – CoreChair valued at $995
—–

D-Teck (Booth: 838)
D-Teck is an innovative online assessment approach that provides:
The right combination of different tests used in a single report (personality inventory, aptitude tests, cognitive tests, on-line in-basket exercise, etc.)
Assessments developed according to key competencies for specific types of positions
Easy-to-understand results that include a clear recommendation on whether the candidate's profile represents a good fit for the position
The combination of the best selection of psychometric tests and our organizational psychology experts' knowledge facilitate talent-management decisions.
We are proud to be a Canadian leader in brokering and distribution of self-guided psychometric assessment solutions for businesses.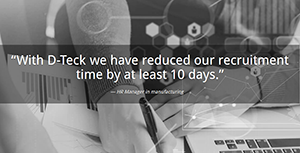 Prize – Gift Certificate $1000 applicable on our D-Teck solutions. An opportunity to discover our solutions and to give you access to the broadest array of online assessment tools and psychometric tests on the market.
—–

Dalton Associates (Booth: 247)
Dalton Associates is a province-wide psychological and interdisciplinary mental health practice comprised of 15 registered Psychologists and Psychological Associates and over 300 social workers, psychotherapists, clinical counsellors, and behaviour therapists dedicated to the mission of making mental health services accessible to all Ontarians. Dalton Associates offers clients a wide range of psychological and mental health services in hundreds of locations throughout Ontario, in an effort to ensure accessibility, timeliness, and quality in receiving support for mental health and wellness issues.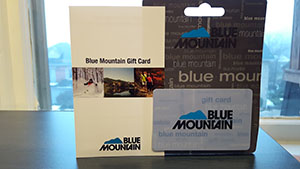 Prize – Blue Mountain gift card for a stay and spa – retail value $500
—–

Dialogue (Booth: 1038)
Dialogue is an easy-to-use virtual healthcare platform that offers Canadian employers a range of services to keep their employees healthy, engaged and performing at their highest potential.
Dialogue provides users with fast and easy access to the best healthcare professionals in the country – family physicians and specialists (dermatology, paediatrics), nurse practitioners, psychologists and nutritionists for timely and customized health solutions (counselling, diagnostic, prescriptions, etc.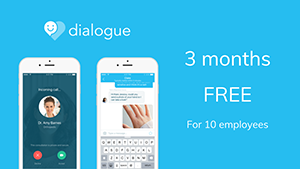 Prize : 3-month free access to the Dialogue Platform for 10 of your employees.
—–

Enkompass Consulting (Booth: 952)
Welcome to Learning & Development 3.0!
Rooted in game theory, social psychology and organizational behavior, our experiential team-building programs such as: Connecting Silos, Mastering Negotiations and Adapting to Change, all mask science-based learning as fun.
Our customizable training modules based on research, address the pain points of traditional L&D programs. We cater to today's social learning mindset with workshops that are fun, fast-paced, and philanthropic.
"Emotive" and kinetic learning makes our processes fun but real; our two-hour sessions help employees maintain productivity, and the inter-woven charity tie-in makes the entire process meaningful. All of this translates to impactful business ROI.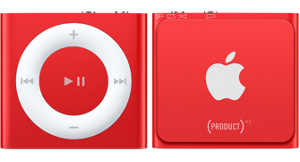 Prize – iPod shuffle RED
—–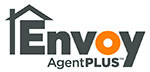 Envoy Relocation Management Corp. (Booth: 833)
Envoy's AgentPLUS™ Real Estate Program is a non-contributory, voluntary employee benefit that adds value, without adding cost, to your Total Rewards Program!  It is right on trend with Employee Wellness initiatives and helps keep employees productive at work during the expensive, time consuming and stressful event of changing residences. Your employees receive CASH Rebates whenever they buy or sell real estate, simply by using the services they're going to pay to use anyway. And, our contact centre, which is staffed by experienced Relocation Coordinators, helps manage the process of moving for them, at no additional cost. Come visit our Booth!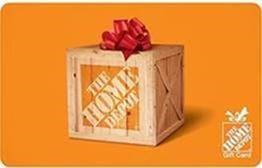 Prize – Envoy will be donating a $100 Home Depot gift card
—–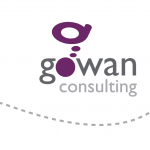 Gowan Consulting (Booth: 732)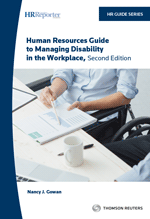 Prize – Human Resources Guide to Managing Disability in the Workplace, Second Edition + CD-ROM
By: Nancy J. Gowan, B.H. Sc. (O.T.), O.T. Reg. (ON), CDMP.
About the Book:
GET THE PRACTICAL TOOLS AND GUIDELINES TO CREATE THE PRACTICES AND POLICIES THAT MANAGE EFFECTIVE DISABILITY PROGRAMS. Disability costs for employers are on the rise. The total cost of all disability for employers is estimated to be 12% to 19% of payroll costs. The cost of supporting mental health in the workplace was $51 billion in 2014 (Canadian Mental Health Commission). However, the costs for all types of disabilities far exceed this number. Disability management programs have shown initial results in reducing lost time by nearly 30% with implementation of a solid program
(Total Value $81)
—–

Guusto (Booth: 1043)
Improve Moral | Increase Productivity | Reduce Turnover | Support Environment
Guusto is a simple & powerful recognition platform:
– Eliminate inefficient processes (e.g. buying gift cards)
– No minimum spend
– Zero ramp-up time
– Track everything
– Easily allocate budgets
– Peer-Peer recognition
– Mobile friendly
– So much more
Unlike plastic gift cards, a Guusto item of recognition has no activation fees and can be redeemed at ANY partner venue (10,000+ locations). To really make someone's day, we donate one day of clean drinking water for every item sent.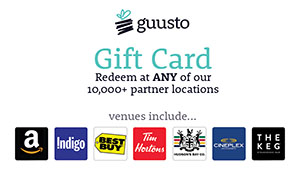 Prize – $100 Guusto Gift
Valid at 10,000+ locations (includes Tim Hortons, Amazon, The Keg, Hudson's Bay, Way Spa, Cineplex and more…)
—–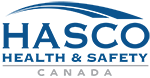 HASCO Health & Safety Canada Corporation (Booth: 1050)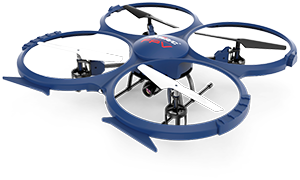 Prize – Discovery Drone w/HD Camera ($130 value)
Get a birds-eye view with your very own Discovery Drone (Ages 14+). Highlight your products with a promotional video shot from high above, then upload and share it across your social media platforms. Easy to operate with one-button take off and landings, altitude HOLD, and with just one click, it flies itself back home! Live feeds delivered to your phone via Wi-Fi so you can get the real time point-of-view!
Then discover why over 95% of HASCO Health & Safety Canada clients, recommend our unique style of instructor-led safety training to others, just like you. Trust the training experts, the experts trust!
—–

Heartfit365 (Booth: 126)
At Heartfit365, we believe in helping your employees create more health and happiness through the joy that they feel while striving for their potential.  Research shows that no other factor has a greater impact on business success than happiness. Heartfit365 is working with the Ontario Job Grant Essential Skills Training Program to help your company become a Certified Heartfit Champion Workplace.  Visit booth #126 for more details.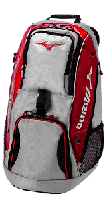 Prize – Mizuno Backpack valued at $100.
—–
Hire Authority (Booth: 1031)
HRPA is a regulatory association governing and regulating the professional practice of its 22,000 members. HRPA operates the job board 'Hire Authority' which is exclusive to HRPA members. As an employer posting on Hire Authority, you understand and appreciate the critical advantage that comes with regulation and certification. And that's the advantage you get when you hire an HRPA member.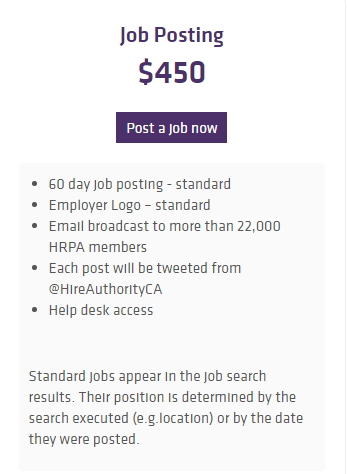 Prize – One job posting on the Hire Authority website (value $450)
—–

Hudson's Bay Company (Booth: 328)
The iconic Hudson's Bay Gift Card offers compelling shopping experiences at 90 Hudson's Bay locations nationally and online at thebay.com. Our other banners include Home Outfitters, Lord & Taylor, Saks Fifth Avenue, Saks OFF 5TH and Gilt. We provide a One-Stop-Shop for Employee Recognition and Incentives in Canada and the US. Contact us for more information about how you can provide your employees with REWARDS THAT MOTIVATE and BRANDS THAT INSPIRE!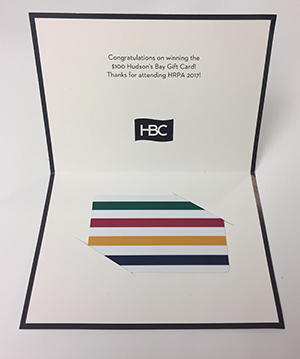 Prize – Hudson's Bay Company $100 gift card
—–

Indeed (Booth: 832)
More people find jobs on Indeed than anywhere else. Indeed is the #1 job site in the world and allows job seekers to search millions of jobs on the web or mobile in over 60 countries and 28 languages. More than 200 million people each month search for jobs, post resumes, and research companies on Indeed, and Indeed is the #1 source of external hires for thousands of companies (sources: SilkRoad & iCIMS).
—–

Jobillico (Booth: 619)
With Jobillico, you'll be happier! Jobillico is a vibrant company that is revolutionizing the labour market. Driven by such core values as collaboration and proactivity, we offer an innovative online recruitment solution that gives companies access to the best talent as well as giving candidates the opportunity to reach their full potential at a job where they'll feel happy. We have changed the face of job searching and can now instantaneously suggest job posting and companies to our 650,000 candidate members. At Jobillico, we create the perfect match!
Prize – three months of usage of the Jobillico platform
—–

Jobvite (Booth: 506)
Jobvite is the industry leader in recruiting software that helps emerging, mid-market, and enterprise companies hire top talent easily, efficiently, and effectively. Our comprehensive and analytics-driven recruiting platform accelerates recruiting with an easy-to-use Applicant Tracking System (ATS), social recruiting capabilities, mobile-optimized branded career sites, a recruiting branding solution, on-demand video screening, advanced analytics, onboarding, and seamless integration with other HR systems. Focused exclusively on recruiting software since 2006, with offices in San Mateo and London, Jobvite has thousands of customers including LinkedIn, Schneider Electric, Amway, Zappos, and GoDaddy. To learn more, visit www.jobvite.com or follow us @Jobvite.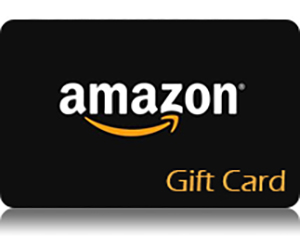 Prize – $100 Amazon gift card
—–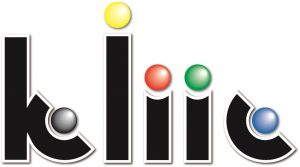 Kliic Feedback (Booth: 333)
Prize 1 – A Customized Multi-Rater Assessment (the competencies can focus on leadership, sales, general skills or other client specific skills). We will work with the client to build and administer the assessment on the clients behalf. This includes the Assessment tool itself, the underlying competency framework (up to 10 competencies), the application of the tool for up to 10 participants (each to receive feedback from up to 16 participants), the individual on-line reports (for each individual participant) and 1 consolidated organizational report (for the organization). The participants can be at any level (general staff, mid management level – supervisory/manager, or at the senior leadership level), we will work with the client to build the tool for the appropriate level. (Total value $7,950)
Prize 2 –  A Customized Feedback Survey including up to 20 questions (logic enabled) and 500 responses (can be used for an internal staff engagement survey, external client survey, or other type of survey). We will help build and administer the tool on the clients behalf. (Total value $950)
—–

LifeSpeak (Booth: 545)
Life doesn't stop when you get to work. Our digital platform helps your people improve themselves so that they can be focused, present, and productive. Our unique offering of expert-lead trainings, podcasts, and "Ask the Expert" chat sessions provides employees the tools they need to grow and to face life's challenges. Employees and their families can access the digital platform when, where, and how they want. LifeSpeak makes it easy to get the information required to manage life's issues – saving employers money, improving employees' productivity, reducing absenteeism, and increasing retention.
Prize – $60 Boston Pizza gift card and a $50 Cineplex gift card "night out" package.
—–

LocalWork (Booth: 116)
LocalWork.ca is operated by Metroland Media Group Ltd. We are Ontario's largest and most successful community newspaper publisher, providing local news/information and advertising media in Canada's heartland.
Our mission is simple: to be the number one online destination for local job search; the one place you can go, to find the best local work opportunities.
We pledge to deliver:
The best local job opportunities
A simple, effective job search and recruitment advertising experience
The best customer service in the industry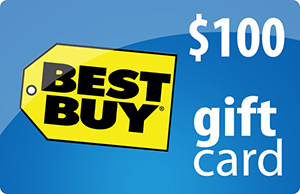 Prize – $100 Best Buy gift card
—–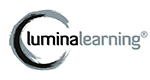 Lumina Learning Global (Booth: 233)
Come experience Lumina Learning and their innovative instruments on personality preferences, team dynamics, leadership style, sales approach, influencing strategies, emotional style, culture, talent, recruiting, and health & wellness.
We focus on leading edge technology to guarantee the flow of knowledge between instruments and sustainability of the learning. Experience our free people management app. The Lumina Splash app.
See why we are the up and coming provider of psychometric instruments globally.

Prize – Lumina Spark Portrait + 1 hour debrief (Value $ 500)
Lumina Spark ignites highly interactive and profound experiences in which learners explore how their personality changes in three situations being underlying, everyday and overextended. This diverse awareness of self and others aids a team to regain composure when overextended and leads to enhanced relationships, communication and results. This prize includes a personal 1 hour debrief with one of our qualified Lumina Spark Practitioners.
—–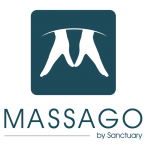 Massago (Booth: 944)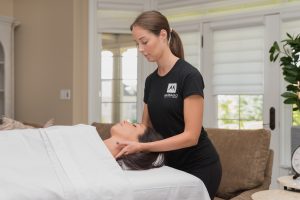 Prize(s) – Two 60-minute In-Home Massage ($109 value)
—–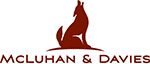 McLuhan & Davies Communications, Inc. (Booth: 532)
Over 95% of communication is informal and impromptu. Think on Your Feet® is the only workshop that addresses informal situations, providing the skills needed to present, defend and discuss a position persuasively and fast. This two-day, customizable workshop will teach you how to use the best communication strategy for any situation, structure a topic into bite-sized pieces and present ideas clearly, concisely and memorably. Think on Your Feet® is available in over 30 countries and 12 languages.

Prize – Value of donated prize: $1,495.00.
—–

Metracon Travel Group (Booth: 339)
At Metracon incentive and reward travel is our business. Whether you are motivating employees, entertaining clients, or planning a team-building retreat, Metracon can take care of all the details from start to finish. We absolutely love to make people happy with a memorable travel experience and we consider ourselves experts in arranging team building programs, executive retreats and client appreciation trips that reflect the needs of the organizations we partner with.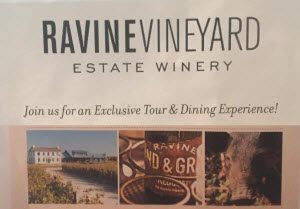 Prize – Enjoy a VIP wine tour & lunch for 2 guests for Ravine Vineyard Estate Winery ($150 value)
—–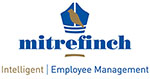 Mitrefinch Ltd. (Booth: 712)
Mitrefinch Ltd is a leading provider of Workforce Management Solutions for medium-large organizations with 100+ employees. Developed in 1979, over 4,000 companies are using Mitrefinch Time & Attendance Systems worldwide in a wide range of industries.  Offering a custom tailored solution, Mitrefinch helps you streamline your business processes, cut administration costs, and manage your employees effectively. Come visit us at Booth #712!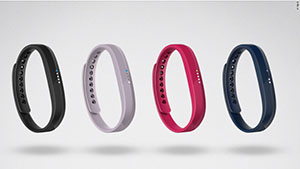 Prize – FitBit Flex 2
—–

My Healthcare Concierge (Booth: 1047)
My Healthcare Concierge solves homecare and healthcare challenges for parents of key staff and leadership whom you value and cannot afford to have distracted.  Almost a third of employees are caregivers.   Managing care for an aging parent is stressful, confusing and distracting.   My Healthcare Concierge provides the plan, and delivers homecare coordination, system navigation and rehabilitation expertise.   Learn about adding MHC as a benefit or referring your employees to MHC.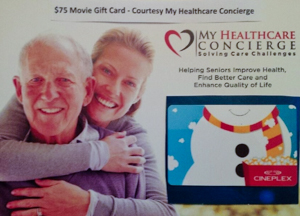 Prize – $75 Movie Gift Card
—–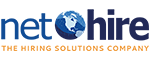 Nethire (Booth: 705)
NetHire is a leader in social media recruiting, optimization of job postings for search engines and disseminating job postings across the Internet to hundreds of job boards. NetHire utilizes the full capabilities of social media, networks, hundreds of job boards, blogs and search engines. Doing so ensures clients get not only more applicants but also more qualified applicants. NetHire offers client companies both individual postings, posting management and fully managed recruitment solutions. NetHire operates and advertises on behalf of clients in both the United States and Canada.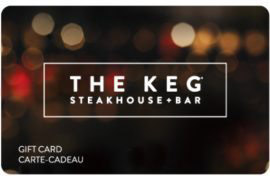 Prize – $100 gift card to The Keg Steakhouse.
—–

Occupational Safety Group Inc. (Booth: 713)
For 20 years, Occupational Safety Group (OSG) has been providing industry-leading workplace health and safety training. We have become the largest private provider in Ontario, with over 625,000 workers trained, 200,000 courses delivers, 12,000 clients and 20 training locations. We are dedicated to preventing injuries and illness in Canadian workplaces and ensuring that all workers make it home at the end of the day. Based on client demand, we have recently built a specialized health and safety course for HR professionals. Several of our courses are MOL-approved and prequalify for HRPA continuing professional development hours.
—–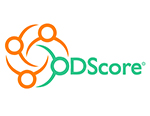 ODScore Inc. (Booth: 939)
ODScore® is a global organizational research and development organization, headquartered in Guelph Ontario. ODScore® staff and advisors are industrial and organizational psychologists, business and management consultants, trained researchers and performance measurement analysts. ODScore® offers customized strategies and software to drive results with organizations of many sizes, across many industries and throughout the globe. ODScore specializes in helping you hire, onboard, engage, mentor, plan, measure and motivate. We can help you construct a stronger, more adaptable, highly resilient enterprise. Your people will have increased energy. You will have turnkey solutions that you can manage without relying on a third party. This pathway can lead to increased profits, quicker response times and more time and resources for the things that matter most to you.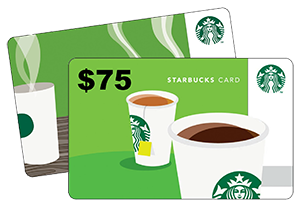 Prize – $75 Starbucks gift card
—–

Penmore Benefits Inc. (Booth: 746)
Penmore Benefits Inc. is an Employee Benefits consulting firm specializing in providing benefit plan management with a focus on maximizing the ROI.  Our team approach will provide hands-on, personalized member service to ensure optimum value from your benefits program.   We are dedicated to putting you, our client, first.
We take a personal interest in your success.  Our business is serving you and that means putting our creativity to work to minimize your corporate risk.  Quite simply, we thrive on delivering excellent service and advice based on a strong foundation of integrity, planning, and results.
We take great pride in consistently delivering excellent service and advice, and our highly respected reputation is taken very seriously throughout our industry. Come by the Penmore Booth to see why Penmore should be your Benefits Consultant.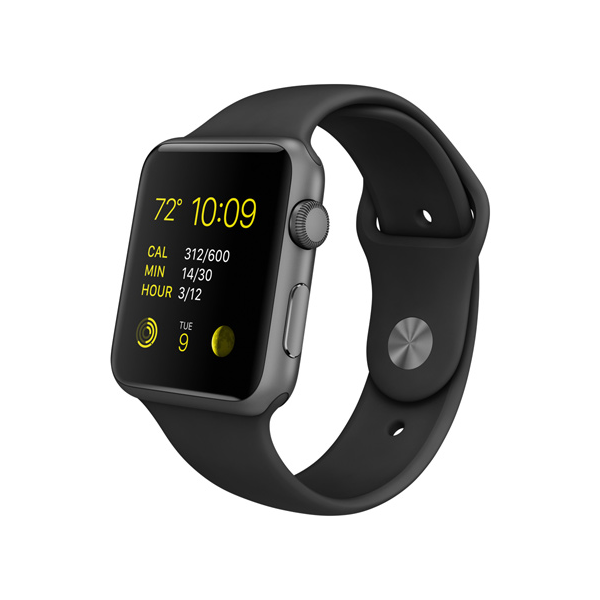 Prize:  Apple Watch Series 2, 38mm Space Grey Aluminium Case with Black Sport Band ($489.00 Value)
—–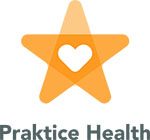 Praktice Health (Booth: 309)
Praktice Health's wellness challenge platform improves employee engagement, culture and well-being. We deliver proven results by combining fun and measurable outcomes into a single tool. Built on gamification, social networks and mobile technology, we foster support systems that encourage people to move and grow together. Our modern approach empowers hundreds of professionals monthly, and helps businesses proudly present their wellness success stories.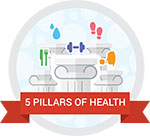 Prize – 5 Pillars of Health wellness challenge ($1000 value).
—–

PROergonomics (Booth: 551)
PROergonomics promotes a team approach to ergonomics and health & safety to help our clients reduce the risks and costs associated with musculoskeletal disorders (MSDs). To ensure we are best serving our clients, you will work with an Ergonomist that has expertise in your industry, but you will always be supported by our entire Ergonomics team to ensure all projects and deliverables are comprehensively and PROfessionally executed.
Whether it is an individual assessment, acting as an in-house resource or aiding corporate wide initiatives, Ergonomists at PROergonomics are here to assist you in every way you need.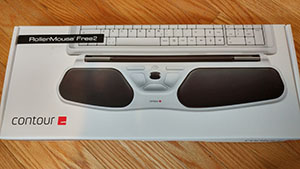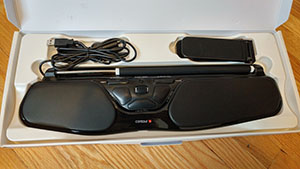 Prize – Rollermouse Free 2, valued at $350.00.
—–

Psychometrics Canada (Booth:1011)
Psychometrics Canada has been providing assessment tools and consulting services for the selection and development of people in business, government and education for over 40 years. Our expertise is in application of business psychology in the areas of personal and leadership development, conflict resolution, employee selection, and skills and performance assessment.
Our client list of more than 5000 organizations includes 84 of the top 100 companies in Canada. These clients use our assessment products to identify the strengths and potential of people – better enabling these individuals to work together, complete projects, plan their careers and lead others.

Prize – Work Personality Index® Development Report + Debrief with Psychologist (Value $350)
Increase your success at work by focusing on the personal characteristics and behaviours that influence how you perform in work settings. The WPI Development report is a tool for professional growth; It contains information about your preferences, strengths, and techniques for increasing your effectiveness.  This prize includes a debrief of your assessment results with one of our Psychologists, who will ensure you have a strong understanding of what your results mean and what steps you can take to increase your effectiveness.
—–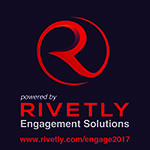 Rivelty (Booth: 915)
Recognize often and reap the rewards.  Employees make a difference every day, so waiting for the annual performance review to provide feedback misses the pulse of the company. Why not appreciate instantly? With On-the-Spot Recognition, acknowledging someone's contribution can be instantaneous.  With our Rivetly Rewards Platform, your team can be ready to start recognizing top performers within hours. The Rivetly Rewards Platform includes service awards, health and Safety on the spot recognition.  Allowing the recipient to choose from countless reward options, such as the most popular retail gift cards, eGift cards and exhilarating experiential rewards. It is simple — just give them a Rivetly Reward and let your employees decide what they want.
Is your rewards and incentive programs completely integrated into your organizational processes and modes of communications?
How do you leverage learning and communications to drive employee engagement and organizational effectiveness?
Visit us at Booth 915 and learn how Rivetly can power your engagement needs.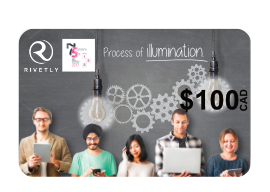 Prize – $100 gift card redeemable for more than 130 retailers
—–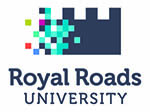 Royal Roads University (Booth: 908)
At Royal Roads University our blended programs –online with short on-campus residencies – enable our students to work full time while they upgrade their education. Our Graduate Certificate in Strategic Human Resource Management teaches students to build on existing technical knowledge and learn to effectively manage a diverse workforce in organizations undergoing change.
Prize – Stop by booth #908 to learn more about Royal Roads and a chance to win a bag of goodies to get a student started on a new future with Royal Roads University.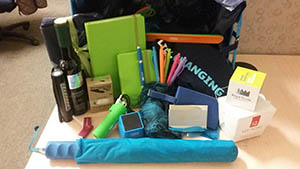 —–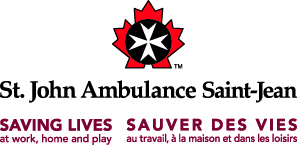 St. John Ambulance (Booth: 644)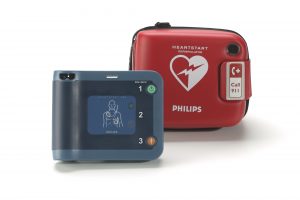 Prize – Philips HeartStart FRx AED (Automated external defibrillator) unit. The HeartStart FRx defibrillator incorporates advanced Life Guidance features to help guide responders in treating the most common cause of sudden cardiac arrest. With clear, calm voice prompts and rugged design, HeartStart FRx is easy to set-up and use. On the scene with law enforcement, on the field with student athletes or on the job with employees, the HeartStart FRx defibrillator is the solution for treating SCA in environments and conditions too demanding for other defibrillators ($2032.20 value.)
—–

Sterling Talent Solutions (Booth: 220)
www.sterlingtalentsolutions.com
Sterling Talent Solutions provides hiring peace of mind by delivering a simpler, smarter background screening and onboarding experience for employers worldwide. Our comprehensive suite of cloud-based background screening and onboarding solutions deliver accurate, reliable results and tools to maintain compliance throughout the hiring cycle.
With 18 offices in eight countries, our team of more than 3,500 employees proudly serves over 50,000 customers around the world, including 25% of the Fortune 100. Sterling Talent Solutions is accredited by the National Association of Professional Background Screeners (NAPBS), a distinction earned by fewer than 10% of all background screening companies.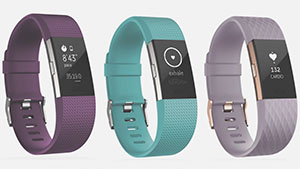 Prize – Fitbit Charge 2.
—–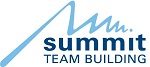 Summit Team Building (Booth: 414)
Summit is a global team building firm that takes a human-centred approach in designing programs that unleash a teams full potential. Over 15 years' experience has taught us that organizations require different solutions at different times. To effectively address these needs, we've developed 3 distinctive service streams: Team Building programs that find the perfect intersection of fun, adventure and shared experience, with an eye toward lasting results, Team Development programs start off experientially to demonstrate the exhilaration found in great teamwork, followed by an understanding of how and why it is essential to focus on team performance. and Keynote Speaking.
Prize – $100 Canadian Tire Gift Card
—–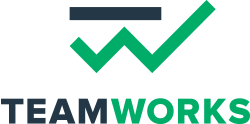 TeamWorks (Booth: 339)
TeamWorks expert facilitators deliver professional strategic planning services that align teams, improve accountability & achieve results.  Our facilitators bring industry experience, strategic insights and proven facilitator capabilities, guaranteed to accomplish your meeting objectives.
Whatever your size, culture or industry, you can trust TeamWorks to help leaders and teams improve performance while breathing a renewed sense of enthusiasm into any organization.
TeamWorks complimentary half-day session is designed to inspire, unite and motivate your team.  Our process and methodology really works-improving team communication, commitment and ability to deliver great results!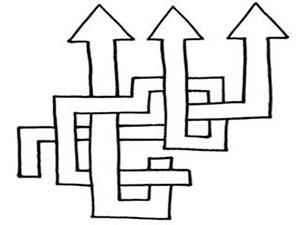 Prize – Team Strategic Planning Session – Unite Passion, Produce Results! $2,500 value
—–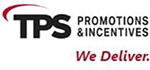 TPS Promotions and Incentives (Booth: 439)
TPS is an international award winning, innovative and reliable supplier of premiums, incentives, promotional products, direct mail, fulfillment and e-store solutions.
We work with industry leading, progressive, brand oriented companies to help them accomplish their strategic sales, marketing and HR objectives.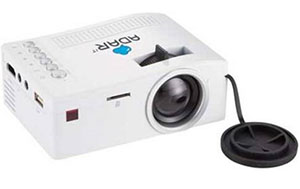 Prize – Portable LCD projector, $135.00 value
—–

Turalt (Booth: 1045)
Turalt – the technology of empathy – provides a range of solutions to improve empathy and interpersonal email communication in the workplace, including:  the Email Edge™ – an email psychometric which gives a profile report and customized action plan on your effectiveness as a communicator; email feedback tools; company-wide email analytics.  Using the latest in artificial intelligence, psychology and psycholinguistics, Turalt has a simple philosophy:  that technology can help people use empathy more effectively in their professional and personal communications.
Enjoy some chill out time with this fantastic iPad Mini; watch some cat videos; or send some emails with empathy!!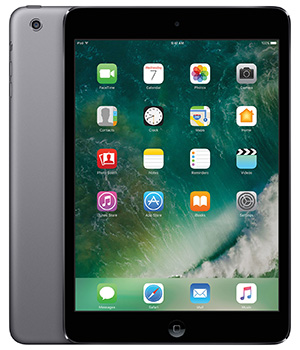 Prize – iPad Mini 2, 32GB, space grey ($329 value)
---
—–

University of Toronto Scarborough (UTSC) (Booth: 442)
The Co-op campus for U of T, the University of Toronto Scarborough (UTSC) has been working with employers for over 40 years. A partnership between employers, the University and students, Co-operative education allows students to apply skills and knowledge in a workplace setting. At UTSC, co-op students are available from over 30 academic programs with a wide range of skill sets. Our students are top tier candidates and are excited to join your organization for 4, 8 or 12 months of paid work experience.
Contact us today:
416-287-7260  uoftcoop@utsc.utoronto.ca   utsc.utoronto.ca/uoftcoop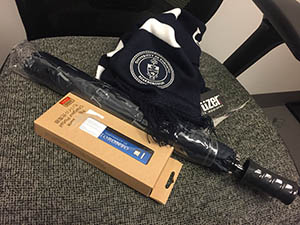 Prize – scarf, a power bank, and an umbrella
—–

WealthBar (Booth: 243)
WealthBar is the first company in Canada to offer the experience of personalized wealth management conducted entirely online. Canadians can get the help of an expert financial advisor while being 1/3 the cost of traditional mutual funds. We work to aim in making Canadians more financially literate as a whole, through a fresh approach to financial planning and investment management with low cost, diversified ETF's and financial planners, all from the convenience of a computer or mobile device.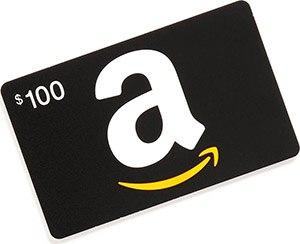 Prize – $100 Amazon gift card
—–

WellPoint Health (Booth: 932)
Wellpoint Health is one of Canada's most trusted occupational health and safety companies. We provide quality service consistently across the country. Wellpoint Health offers a unique range of services that focuses on keeping your workforce healthy, productive and safe.. With 14 offices throughout Canada, 275 staff and a diverse client base that includes all levels of government, large national and multinational corporations. We have an additional network of over 2,500 professionals to support IME's and other assessments across all provinces and territories. Wellpoint has assembled one of the industry's premier occupational health teams comprised of physicians, nurses, case managers, psychologists and medics, in order to deliver high-quality service to over 200,000 patients and help our clients realize significant benefits.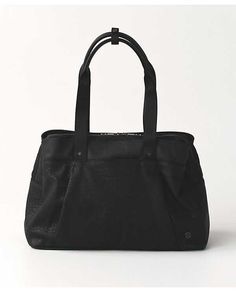 Prize – Lululemon "Om the day" bag ($148 value)
—–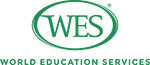 WES (World Education Services) (Booth: 447)
World Education Services (WES) validates international academic credentials and provides Canadian academic equivalents. All WES evaluation reports are based on verified transcripts received directly from the institutions that issue them or documents are directly submitted to the issuing institutions for verification. WES is widely used by employers, academic institutions and occupational regulatory bodies. Please contact Karolin Givergis at 416-972-5040 or supportca@wes.org. WES is recognized by the Government of Ontario and is a designated provider of educational credential assessments (ECA) for Immigration, Refugees and Citizenship Canada (IRCC).
WES enables the global mobility of students and professionals through our extensive knowledge, trusted research, and expert advice. Come and say hello at Booth # 447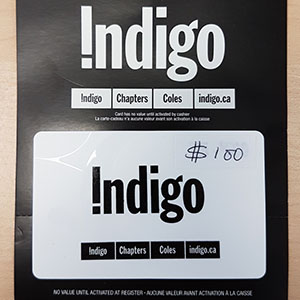 Prize – $100 Indigo gift certificate
—–
WXN & CBDC (Women's Executive Network/Canadian Board Diversity Council) (Booth:313)
WXN creates and delivers innovative networking, mentoring, professional and personal development to inform, inspire, connect and recognize our community of 22,000 smart women and men and their organizations in the pursuit of excellence. The CBDC was launched to promote board diversity in Canada and is dedicated to increasing board representation of women, visible minorities, Aboriginal peoples, and persons with disabilities.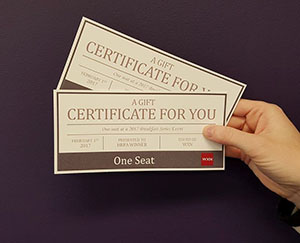 Prize – Two seats to a WXN speaker series event for the 2017 series ($164 value)
—–

Xref (Booth: 419)
Xref automates the candidate referencing process via an easy to use, mobile-ready, fully reportable, cloud-based platform. Xref transforms reference checking to add strategic value to the hiring process, while saving time and money for employers and protecting them from breaches of privacy, discrimination and reference fraud.
Xref addresses one of the biggest pain points in the HR Industry – the way candidate references are collected."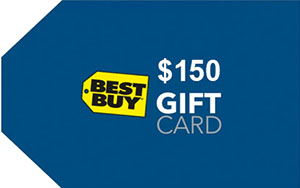 Prize – $150 Best Buy Gift Card
_____
HRPA Mobile App
Download HRPA's FREE conference app to get the most out of your conference experience! Featuring an interactive conference floorplan, this easy-to-navigate app lets you quickly find and bookmark speakers, sessions and trade show exhibitors.
*Please note* In order to access the mobile app you will need to log in using the email you used to register for the event.
HRPA ANNUAL CONFERENCE & TRADE SHOW #ACGAMES
This year HRPA is introducing a new mobile app contest for attendees of the 2017 Annual Conference. This contest is based on a points based system where attendees will accumulate points throughout the registration and event period. The attendee who receives the highest total points in the game will win our Grand Prize, while the runners up will be able to pick donated exhibitor prizes via our Prize Draft.
CONTEST ENDS FRIDAY FEBRUARY 3rd, 2017 at 11:00AM. Winners will be announced at the Jobillico Booth #619 starting at 12:15pm
Sponsored by Jobillico

---