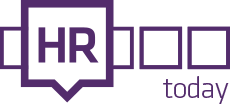 HR Today is HRPA's premier interview segment which connects our 23,000 members with top speakers throughout the Annual Conference & Trade Show. The interviews are filmed in the HR Today studio (located at the heart of our Trade Show floor) throughout the three days of the conference.
Feb 1 – HRPA CEO Bill Greenhalgh Opens the HRPA Conference
HRPA CEO BILL GREENHALGH
Catherine Finley – Vice President MHR Canada & Human Resources, GCP International & Global Client Group – Amex Canada Inc.
Chris Larsen – VP Marketing, Membership & Professional Development – Hrpa
Curt Steinhorst, Founder, FocusWise
Cynthia Ingram – Barrister and Solicitor – Ingram HR Law
Dave Wilkin – Founder – TenThousandCoffees.com
Elizabeth Nyamayaro, Senior Advisor to Under-Secretary-General & Executive Director UN Women
Dr Jason Fox – Author & Leadership Advisor – drjasonfox.com
Jeffrey Pfeffer – Thomas D. Dee II Professor of Organizational Behavior, Graduate School of Business
John W. Boudreau, PhD, Professor and Research Director at the University of Southern California's Marshall School of Business and Center for Effective Organizations
Dr Joti Samra – Program Lead – University of Fredericton
Julian Chapman – President – Forrest & Company Limited
Kelly Joscelyne, Global Talent Management Leader PwC
Laura Williams – Principal – Williams HR Law Professional Corporation
Linda Nazareth – Economist and Trends Expert
Marnie McBean –  Three-Time Olympic Gold Medallist | Former Athlete Mentor for the Canadian Olympic Team
Mary Ann Baynton – Program Director – Great-West Life Centre for Mental Health in the Workplace
Neil Pasricha – Happiness Expert and Bestselling Author of The Book of Awesome
Patricia Muir – President, Executive Coach – Maestro Quality Inc.
Sébastien Sasseville – Athlete & Professional Motivational Speaker
Steven Van Alstine – VP, Education – Canadian Payroll Association
Tim Caulfield – Professor in the Faculty of Law & the School of Public Health – University of Alberta
Zahra Sakkejha – Director of Marketing – Personalized Prescribing
HRPA Mobile App
Download HRPA's FREE conference app to get the most out of your conference experience! Featuring an interactive conference floorplan, this easy-to-navigate app lets you quickly find and bookmark speakers, sessions and trade show exhibitors.
*Please note* In order to access the mobile app you will need to log in using the email you used to register for the event.
HRPA ANNUAL CONFERENCE & TRADE SHOW #ACGAMES
This year HRPA is introducing a new mobile app contest for attendees of the 2017 Annual Conference. This contest is based on a points based system where attendees will accumulate points throughout the registration and event period. The attendee who receives the highest total points in the game will win our Grand Prize, while the runners up will be able to pick donated exhibitor prizes via our Prize Draft.
CONTEST ENDS FRIDAY FEBRUARY 3rd, 2017 at 11:00AM. Winners will be announced at the Jobillico Booth #619 starting at 12:15pm
Sponsored by Jobillico

---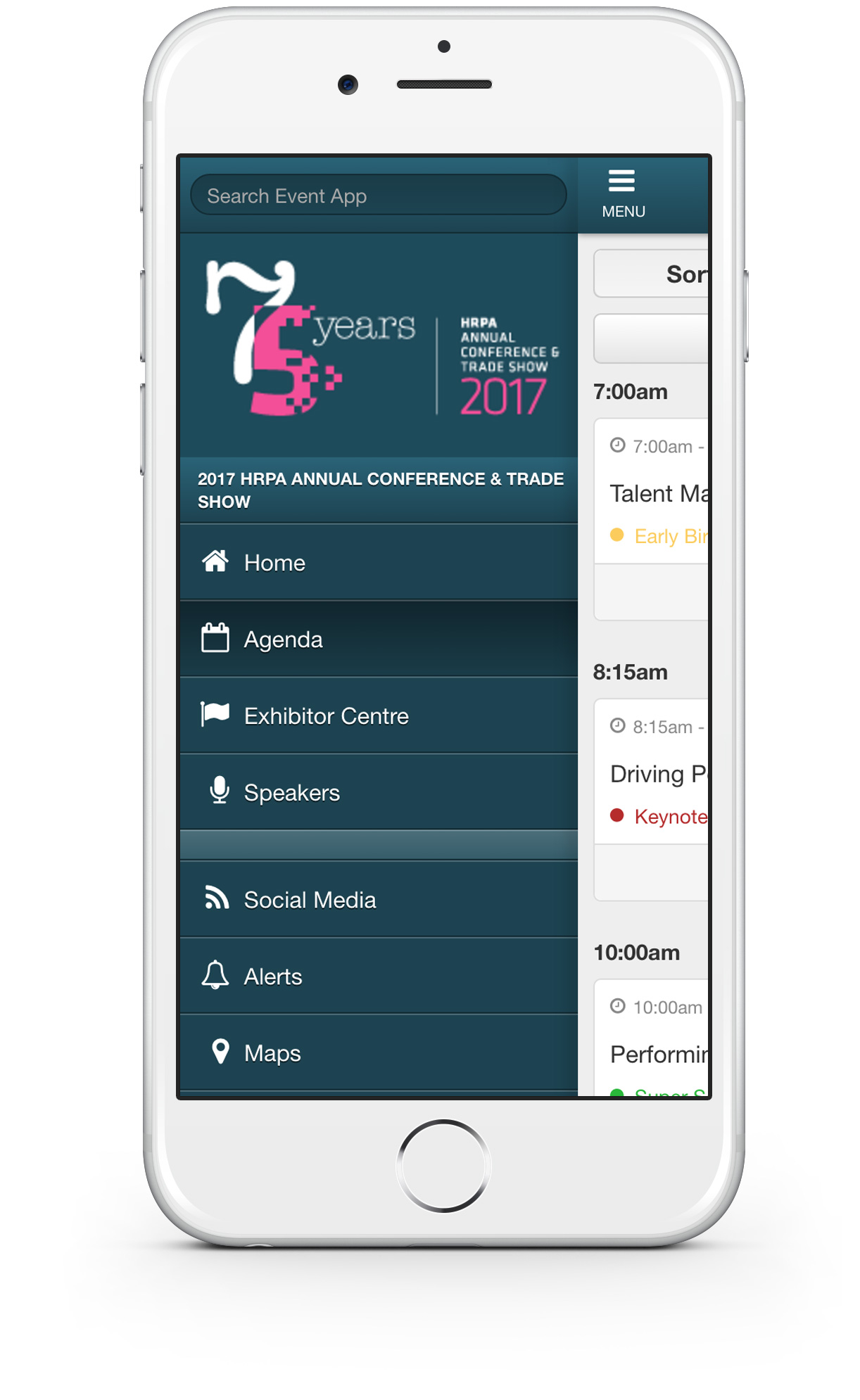 About HRPA's Annual Conference and Trade Show
Welcome to HRPA's 2017 Annual Conference & Trade Show
Now in its 75th year, HRPA's 2017 Annual Conference & Trade Show is the world's second largest Human Resources conference, attracting HR and business professionals from across Canada and around the globe. This three-day event—February 1-3, 2017 at the Metro Toronto Convention Centre—features inspiring keynote speakers, 130+ HR professional development sessions, networking events and more than 250 exhibitors showcasing the latest HR products and services.
Here's what you can expect during your conference experience:
Engaging Keynote Speakers
John Boudreau
Research Director at USC's Marshall School of Business and Center for Effective Organizations
Kelly Joscelyne
Global Talent Management Leader at PwC
Elizabeth Nyamayaro
Senior Advisor to Under Secretary-General UN Women
Neil Pasricha
Author, The Book of Awesome and Awesome is Everywhere
Jeffrey Pfeffer
Thomas D. Dee II Professor of Organizational Behavior, Stanford University
Rasmus Ankersen
Author, The Goldmine Effect
Linda Nazareth
Economist and author, The Leisure Economy and Economorphics
Jason Fox
Motivation and leadership expert and author, The Game Changer
Alex Sheen
Founder of Because I Said I Would
Focused HR professional development
More than 130 HR education sessions featuring top HR subject matter experts from around the world presenting sessions across nine HR learning tracks:
HR Leadership
Occupational Health and Safety
Employee Relations
Leadership Development and Organizational Culture
Learning and Talent Development
Performance and Rewards
Organization Design and Development
Function Management
Research
Canada's largest HR trade show
Learn about the latest HR products and services from the industry's top names and brands! Make connections with representatives from Canada's leading HR schools, consultants and small HR service providers! Browse more than 250 exhibitors!
Entrance to the trade show is FREE.
Networking
Expand your professional network (and reconnect with old friends) at the opening night networking cocktail reception—Wednesday, Feb1 evening just outside the keynote speaker session.
Senior executive dinners
If you're an HR executive (director and above), join speakers/HR thinkers John Boudreau and Jeffrey Pfeffer for exclusive networking and discussion dinners during the conference. This will be a unique opportunity to discuss and hear from these noted experts on the future of work and the implications for organizations.
Want a sneak preview of what to expect from our world-class speakers in 2017? Catch up with our Annual Conference and Trade Show speakers to go behind the scenes of their sessions and learn what's in store for you this February. Hear about session highlights and register to ensure you have a spot to see your favourite speakers. We bet you can't pick just one!
In Profile
HRPA is proud to present a slate of world-renowned speakers who are experts in their fields. Read about the varied backgrounds and experiences of our distinguished thought leaders, and gain insight into what to expect during their sessions at the 2017 Annual Conference and Trade Show.
HRPA's Trade Show floor features over 200 of the top vendors and organizations in the industry. Learn more about some of our featured exhibitors for 2017 – and discover the demonstrated business impact of becoming an HRPA Trade Show exhibitor.
MUST ATTEND 2017 SESSIONS (SUPER SESSIONS AND EARLY BIRD)
Still haven't completed your registration? Looking for some dynamic sessions to attend? Consider some of the Early Bird and Super Sessions! These sessions highlight some of the most engaging, entertaining and informative speakers in the industry, sharing thought leadership on some of the most pressing HR and business topics of the day. You don't want […] Continue Reading